Our technology solutions helps vendors maximize their earnings and optimize their process.
Digital versions of invoices and documents. 
Create an invoice with a click of the button from any device. Share it straight from the app.
Share portal information with third parties to track billing, orders, and services.
Create custom views for specific roles or types to organize viewing information. 
View employee history and track actions and work completed. 
See status of services based on employee.
Optimize your workflow with a bird's eye view of the entire process all tracked and recorded in real time.
See services pending, customer and employee location and track keys & inventory all from one system.
Keep data connected and consistent with a  a system that connects it all.
Get all your data in real time on a modern simple to understand dashboard. Spend less time analyzing and more time optimizing.
View all Inventory Activity
See the status of all employees, dealers, and other internal/external parties.
Complete Overview of Your Business
With different tools and software, you can lose more time connecting information than doing what you do best.
With a connected smart solution you can optimize your administrative work: saving time & money.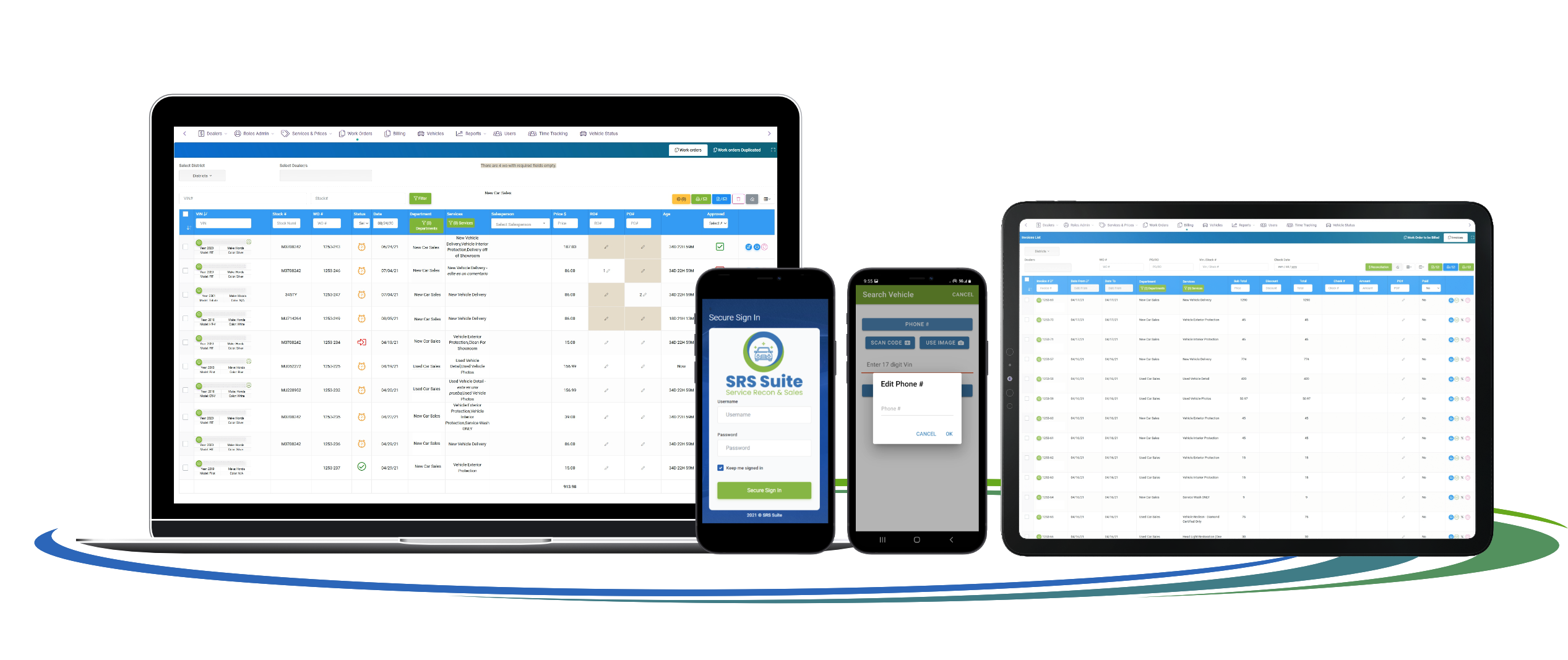 See if Our System is Right for You
Speak with a specialist and see how SRS Suite and our applications can help your unique needs.