Our technology solutions helps dealers optimize their process to save them time & money.
Moves vendors into one simple streamlined system.
Complete with work program, billing processes, &  payment plans
Allows vendors (onsite & offsite) to
create, assign and complete tasks or orders all from their mobile device.
Store Vendor documents and orders all digitally to access them when you need.
See all vendor history in one location.
Dates
Previous Orders
Pending Orders
& More
See specifics for orders & invoices, with linked data across all departments.
Get an overview of the entire work process, from start to finish.
Get all your data in real time on a modern simple to understand dashboard. Spend less time analyzing and more time optimizing.
View all Inventory Activity
See the status of all employees, vendors, and other internal/external parties.
Track and view the status of orders, tasks, or custom work.
Updated in real time, to show you the most up to date status of all tracked procedures.
Tracking across all departments, including timestamps, location, and employees.
Complete Overview of Your Business
With different tools and software, you can lose more time connecting information than doing what you do best.
With a connected smart solution you can optimize your administrative work: saving time & money.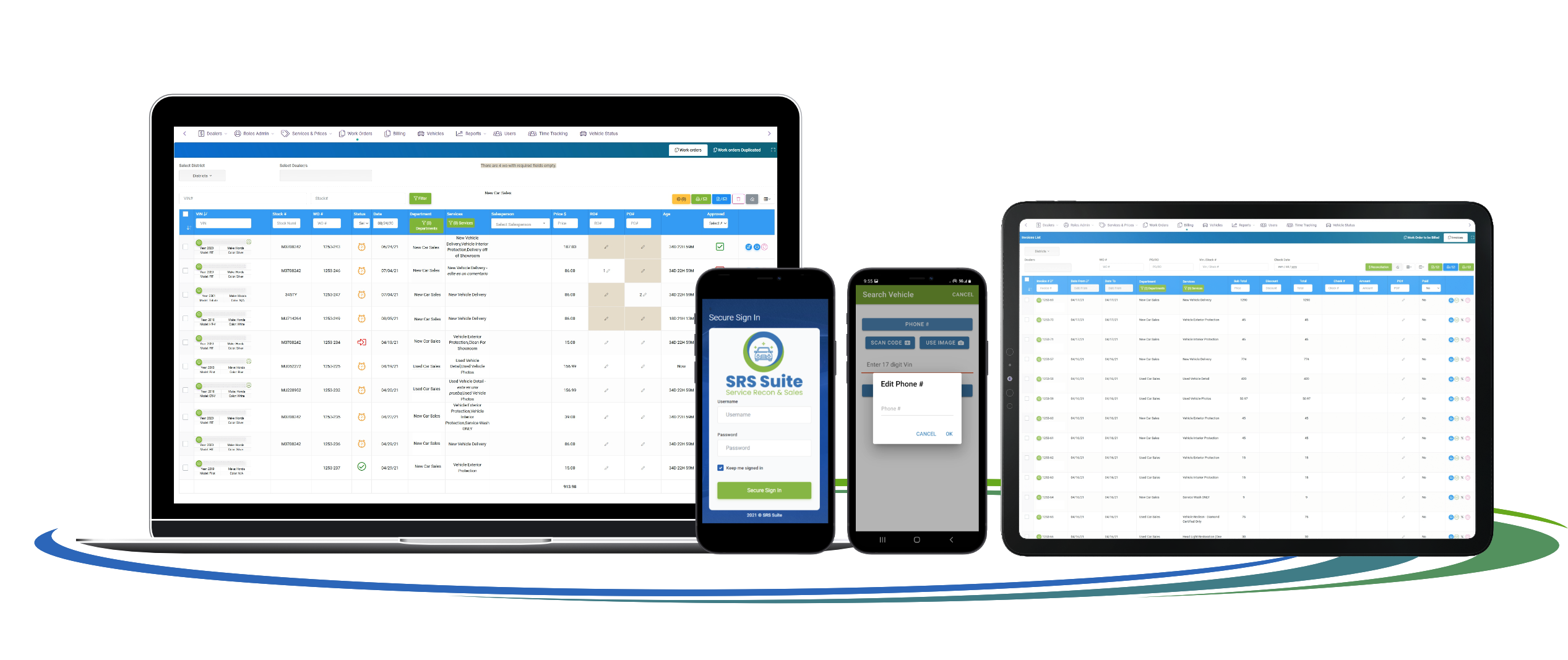 See if Our System is Right for You
Speak with a specialist and see how SRS Suite and our applications can help your unique needs.